Project Engineer Supplier Development (m/f/d)

Shanghai
|
Shenyang
Create the companies of tomorrow with us! To further expand our project teams in China we are looking for qualified support in the area of quality and supplier management!
Take part in international project teams and develop local suppliers of multinational OEMs.
Ensure project milestones to guarantee SOP of OEMs' products.
Design production processes of suppliers to match our customers' requirements regarding process stability and quality.
Define testing methods and quality requirements.
Establish continuous improvement processes.
Train and coach suppliers in state-of-the-art methods and tools.
Bachelor/Master degree in Industrial Engineering or preferably Vehicle Engineering.
5 years experience in the automotive manufacturing industry working for an OEM manufacturer or a 1st and 2nd tier supplier.
Good practice with PPAP/APQP processes and knowledge about ISO/TS16949, VDA 6.3. Auditing experience is preferred but not necessary.
Good usage of problem solving and statistic analysis tools e.g. FMEA, 8D, SPC, etc.
Knowledge of Lean Production methods is preferred e.g. 5S, VSM, KAIZEN, Six Sigma etc.
Though our projects are most likely at Chinese locations, we expect flexibility and mobility within Asia.
Excellent command of English and Chinese or German.
A modern, team-oriented working environment with many opportunities for personal development and further training on the job.
Due to the worldwide presence of our customers, you have the chance to gain knowledge and experience in international projects.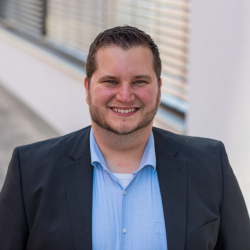 Your contactperson
Cedric Eden
Tel: +4973193680264
Application form is loading ...