Project / Process Engineer (m/f/d)

Greenville
|
Tuscaloosa
|
Charleston (SC)
Create the companies of tomorrow with us! To further expand our project teams at different locations in the US we are looking for qualified support!
Acively involved in various planning and consulting projects and are jointly responsible for the development of innovative solutions and processes to increase efficiency and optimize processes in the designated area.
Support the project leader and the subproject leaders by creating, preparing and coordinating interdepartmental processes.
Drive the problem resolution process for process issues found. Track progress and timing of countermeasures. Escalate slow resolution of topics to ensure issue resolution.
Bachelor´s degree in Engineering, IT, Operations Management or related field and a minimum of 2 years of engineering and/or project planning experience in a manufacturing environment.
Any suitable combination of education, training or experience is acceptable.
Business fluent in English & German required.
Authorization to work in US required.
A modern, team-oriented working environment with many opportunities for personal development and further training on the job.
Due to the worldwide presence of our customers, you have the chance to gain knowledge and experience in international projects.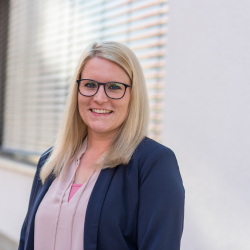 Your contactperson
Mareike Mueller
Tel: +4973193680266
Application form is loading ...