Assembly Equipment Planner (m/f/d)

Tuscaloosa
|
Charleston (SC)
Create the companies of tomorrow with us! To further expand our project teams in Greenville (SC) and Tuscaloosa (AL) we are looking for qualified support in the area of assembly planning!
Support the implementation of equipment and tooling projects in adherence to the company's buy-off procedure.
Maintain a comprehensive expertise and overview of all assigned equipment, coordinate vendor throughout the launch process and ensure buyoff procedure and launch readiness.
Coordinate installation process of equipment. Provide on concerns root-cause, analysis, develop or assist with short and long term countermeasures sketches and design proposals for new tooling/equipment or modifications as an input for subsequence fabrication of tooling/equipment.
Support to organize tools/equipment and fixtures in conjunction with external and internal service providers, such as maintenance, process engineering, tool shops, etc.
Coordinate and conduct buy-offs at vendors.
Provide implementation timing and budget and equipment status.
Prepare and participate in product review trials as necessary. Support Production on the shop floor to verify equipment readiness status and monitors any build concerns during Null Series, Production Trials, Launch and Change implementation.
Create and maintain a tooling and equipment overview and database.
Prepare information for equipment/tooling and present status in meetings.
Create and update scorecards and status reports.
Organize internal and external meetings to clarify definition of problems and report findings.
Organize and execute machine and process capability measurements and tests.
Follow and ensure all affected rules, policies and laws concerning safety and security.
Describe lessons learned.
Bachelor degree in Engineering or related technical field.
A minimum of 2 years of relevant professional experience in implementing similar equipment as mentioned above.
A modern, team-oriented working environment with many opportunities for personal development and further training on the job.
Due to the worldwide presence of our customers, you have the chance to gain knowledge and experience in international projects.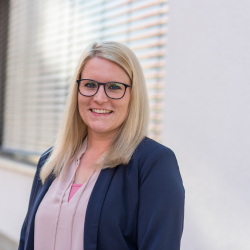 Your contactperson
Mareike Mueller
Tel: +4973193680266
Application form is loading ...