Project Engineer- Transportation Analysis (m/f/d)

Greenville
To further expand our project teams in Greenville (SC) we are looking for qualified support!
Generate reports from SAP to collect transportation process issues as reported from parts suppliers

Analyze logistics information to identify transportation process issues that may have gone un-reported or that have a financial / operational impact

Review logistics information to determine the root cause of identified process issues, including meeting with supply chain planning, packaging planning, and transportation management department members

Document identified root causes, and use documented information to generate business intelligence reports with business visualization software

Maintain SAP records upon completion of root cause analysis activities

Support the transportation analysis / planning project with additional functions as they arise through the course of the project
Bachelor of Arts or Sciences in Business or Industrial Engineering (Supply Chain / Operations / Logistics preferred)

Familiarity with advanced Microsoft Excel functionalities

 Familiarity with business intelligence software (Power-BI / Tableau / Qlik)

Ability to perform in a cross-functional team

Self-starter mindset, able to explore / research solutions independently

2 years of prior work experience within logistics or consulting, ideally in a manufacturing or logistics environment
A modern, team-oriented working environment with many opportunities for personal development and further training on the job.
Due to the worldwide presence of our customers, you have the chance to gain knowledge and experience in international projects.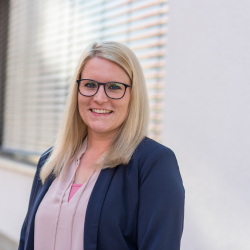 Your contactperson
Mareike Mueller
Tel: +4973193680266
Application form is loading ...