Project Engineer (m/f/d) Material Control/Container Management

Greenville
Create the companies of tomorrow with us! To further expand our project team in Greenville (SC) we are looking for qualified support in the area of logistics!
Monitor daily status of and maintain communication with assigned supplier base.
Implement exception processes to ensure timely arrival of outbound materials to suppliers.
Run various SAP and transportation carrier reports to generate information about in-transit material.
Monitor days of supply levels via regular container inventories and make needed process adjustments to ensure stable supply.
Perform root cause analysis activities and host meetings with process partners to resolve issues that arise during daily operations.
Bachelor of Arts or Sciences in Business or Industrial Engineering (Supply Chain / Operations / Logistics preferred).
Proficiency with advanced Microsoft Excel functionalities.
Familiarity with business intelligence software (Power-BI / Tableau / Qlik).
Ability to perform in a cross-functional team.
Self-starter mindset, able to explore / research solutions independently.
5 years of prior work experience within logistics or consulting, ideally in a material control, transportation management, or logistics planning role.
A modern, team-oriented working environment with many opportunities for personal development and further training on the job.
Due to the worldwide presence of our customers, you have the chance to gain knowledge and experience in international projects.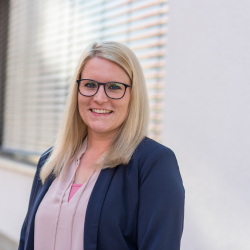 Your contactperson
Mareike Mueller
Tel: +4973193680266
Application form is loading ...