Industrial Engineer (m/f/d)

Prag
Create the companies of tomorrow with us! To further expand our project teams in the Czech Republic we are looking for qualified support!
Develop concepts to optimize processes and to increase the efficiency of manufacturing processes.
Lean Production and Lean Logistics methods/philosophies to existing and future manufacturing processes and projects.
Design production layouts and processes with the purpose of increasing productivity, eliminating wastefulness, reducing costs, and ensuring quality standards are maintained.
Develop and implement process improvements and technological upgrades.
Design the layout of facilities and determine personnel requirements.

Bachelor´s degree in Industrial/ Mechanical/ or Electrical Engineering or other related field of study.
A minimum of 3 years of engineering experience in a manufacturing/ automotive setting.
Experience in process planning and efficiency improvement projects, knowledge in REFA and MTM methods is a plus.
A modern, team-oriented working environment with many opportunities for personal development and further training on the job.
Due to the worldwide presence of our customers, you have the chance to gain knowledge and experience in international projects.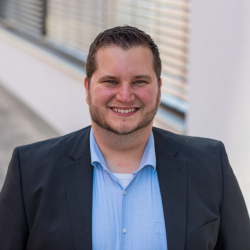 Your contactperson
Cedric Eden
Tel: +4973193680264
Application form is loading ...