Industrial Engineer (m/f/d)

Prag
|
Bratislava
Create the companies of tomorrow with us! To further expand our project teams we are looking for qualified support!
Develop concepts to optimize processes and to increase the efficiency of manufacturing processes.
Lean Production and Lean Logistics methods/philosophies to existing and future manufacturing processes and projects.
Design production layouts and processes with the purpose of increasing productivity, eliminating wastefulness, reducing costs, and ensuring quality standards are maintained.
Develop and implement process improvements and technological upgrades.
Design the layout of facilities and determine personnel requirements.

This is how you convince us
Bachelor´s degree in Industrial/ Mechanical/ or Electrical Engineering or other related field of study.
A minimum of 3 years of engineering experience in a manufacturing/ automotive setting.
Experience in process planning and efficiency improvement projects, knowledge in REFA and MTM methods is a plus.
Our Benefits: This is what you can expect
Experience our open atmosphere, in which we work together as partners. What connects our teams across countries and projects you may ask? Our common visions - together we bring innovations forward! It is important to us that your career harmonizes perfectly with your personal life planning. To help ensure that this is the case, we are committed to providing you with a comprehensive range of benefits. Discover the benefits our employees enjoy here.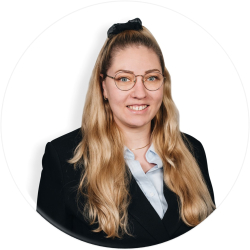 Your contactperson
Laura Lazdins
Tel: +49 731 93680272
Application form is loading ...