Project Engineer Logistics Planning (m/f/d)

Prag
Create the companies of tomorrow with us! To further expand our project teams in the area of Logistics Planning we are looking for qualified support!
Plan, develop and implement logistics processes for all stages of a cross-company value chain.
Monitor the flow of materials and products from suppliers throughout the organization with intensions to identify saving opportunities and to develop a plan to realize those.
Identify and implement new logistics concepts that reduce processing time and work force requirements by stabilizing and optimizing the process of receiving goods, storing, and delivering to the line.
Design systems aligned with logistics requirements, including material and information flows, operating resources, structures, and investments – from the suppliers through to production.
Bachelor´s degree in Industrial Engineering, Logistics, Mechanical Engineering, or other related field of study.
3 years of logistics planning experience within a manufacturing / automotive setting.
Knowledge of and experience in continuous improvement methods.
Experience in the planning and application of logistics supply methods like JIT, JIS, Kanban, Supermarket, Milkrun etc.
A modern, team-oriented working environment with many opportunities for personal development and further training on the job.
Due to the worldwide presence of our customers, you have the chance to gain knowledge and experience in international projects.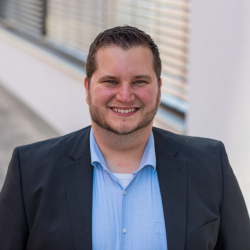 Your contactperson
Cedric Eden
Tel: +4973193680264
Application form is loading ...