Project Engineer Logistics Planning (m/f/d)

Prag
|
Bratislava
Create the companies of tomorrow with us! To further expand our project teams in the area of Logistics Planning we are looking for qualified support!
Plan, develop and implement logistics processes for all stages of a cross-company value chain.
Monitor the flow of materials and products from suppliers throughout the organization with intensions to identify saving opportunities and to develop a plan to realize those.
Identify and implement new logistics concepts that reduce processing time and work force requirements by stabilizing and optimizing the process of receiving goods, storing, and delivering to the line.
Design systems aligned with logistics requirements, including material and information flows, operating resources, structures, and investments – from the suppliers through to production.
This is how you convince us
Bachelor´s degree in Industrial Engineering, Logistics, Mechanical Engineering, or other related field of study.
3 years of logistics planning experience within a manufacturing / automotive setting.
Knowledge of and experience in continuous improvement methods.
Experience in the planning and application of logistics supply methods like JIT, JIS, Kanban, Supermarket, Milkrun etc.
Our Benefits: This is what you can expect
Experience our open atmosphere, in which we work together as partners. What connects our teams across countries and projects you may ask? Our common visions - together we bring innovations forward! It is important to us that your career harmonizes perfectly with your personal life planning. To help ensure that this is the case, we are committed to providing you with a comprehensive range of benefits. Discover the benefits our employees enjoy here.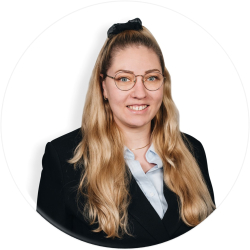 Your contactperson
Laura Lazdins
Tel: +49 731 93680272
Application form is loading ...