Project Engineer Assembly Planning (m/f/d)

Prag
Create the companies of tomorrow with us! To further expand our project teams in the area of Assembly Planning we are looking for qualified support!
Analyze, develop, and improve manufacturing structures and process cycles for maximum efficiency while using the Lean methodology and Lean tools, such as value stream mapping, 5S, Kanban, Kaizen, One-Piece- Flow, JIT and TPM.
Identify and implement continuous improvement initiatives in existing assembly processes.
Perform process optimization and line balancing for assembly lines.
Plan and/or lead engineering changes and deviations for assembly.
Analyze and plan space requirements and workflow, design layout of equipment and workspace for maximum efficiency.
Coordinate with finance, procurement, design staff and vendors concerning product design, process tools and equipment to ensure efficient production methods and organize purchase of equipment, materials, or parts.

Bachelor´s degree in Industrial or Mechanical Engineering, Manufacturing Technology, or other related field of study.
3 years of engineering experience in the field of assembly or manufacturing.
Experience in process planning and efficiency improvement projects especially in automotive setting.
Practical experience in the field of Lean methodology and Lean tools, such as value stream mapping, 5S, Kaizen, Kanban, JIT, One-Piece- Flow and TPM.
A modern, team-oriented working environment with many opportunities for personal development and further training on the job.
Due to the worldwide presence of our customers, you have the chance to gain knowledge and experience in international projects.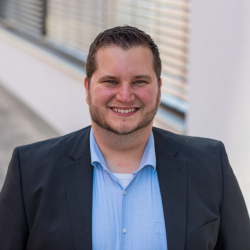 Your contactperson
Cedric Eden
Tel: +4973193680264
Application form is loading ...