Quality Engineer (m/f/d)

Prag
Create the companies of tomorrow with us! To further expand our project team in the area of Quality Management we are looking for qualified support!
Assure internal and external customer satisfaction by improving both systems and product quality.
Ensure the quality of components and/ or processes.
Investigate and eliminate causes of systemic quality problems and follow up on corrective actions.
Implement quality-oriented processes involving development, purchasing and production.
Work with suppliers on developing optimal supplier management program and ensure sustainable problem solving, e.g. through 8-D, 5-Why, etc.
Deploy common QM tools, such as PPAP, APQP, etc. during the product sampling process.

Bachelor´s degree in Mechanical Engineering, Manufacturing Engineering, Industrial Engineering, or other related field of study.
3 years of relevant professional experience in quality management in a manufacturing setting.
Strong analytical, critical thinking, and problem-solving skills.
Experience in using relevant standards and tools of the automotive industry (e.g. TS 16949, ISO 9001, VDA 6.x, FMEA, APQP etc.).
A modern, team-oriented working environment with many opportunities for personal development and further training on the job.
Due to the worldwide presence of our customers, you have the chance to gain knowledge and experience in international projects.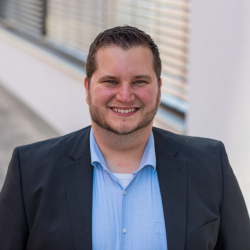 Your contactperson
Cedric Eden
Tel: +4973193680264
Application form is loading ...