Project Engineer Body-in-White Planning (m/f/d)

Prag
Create the companies of tomorrow with us! To further expand our team in the area of Body-in-White we are looking for qualified support!
Ensure tooling and equipment needs derived from new setup, change management, process requirements and additional inputs are implemented within safety, quality, timing, and cost targets.
Maintain a comprehensive expertise and overview of all assigned equipment, coordinate vendor throughout the launch process and ensure buyoff procedure and launch readiness.
Design, select and procure operating resources.
Coordinate installation process of equipment.
Provide support to organize tools/equipment and fixtures in conjunction with external and internal service providers, such as maintenance, process engineering, tool shops, etc.
Coordinate and conduct buy-offs at vendors.
Provide implementation timing, budget, and equipment status.
Bachelor´s degree in Industrial Engineering, Mechanical Engineering, or other related field of study.
3 years of professional experience in equipment/ tooling design and planning.
Experience with creation of RFQ's, tender management and supplier management.
Experience with integration and launch support.
A modern, team-oriented working environment with many opportunities for personal development and further training on the job.
Due to the worldwide presence of our customers, you have the chance to gain knowledge and experience in international projects.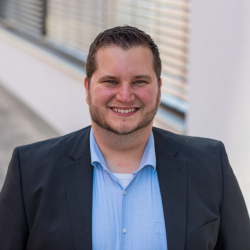 Your contactperson
Cedric Eden
Tel: +4973193680264
Application form is loading ...