Quality & Supplier Management Consultant (f/m/d)

Shanghai
|
Shenyang
Create the companies of tomorrow with us! To further expand our project team in China we are looking for qualified support in the area of quality and supplier management!
You will be leading projects with us to enable success for manufacturing companies all over the world: Together with the top management of our customers you will control all change processes regarding increased efficiency and process optimization.
We can rely on your concepts according to the Lean Management philosophy: With your experienced view, you analyse the status quo, develop tailor-made improvement measures and then implement them for the customer.
With your individual and holistic orientation towards our customers, you will quickly achieve concrete results.
Last but not least, you will also drive the lean transformation of our customers in workshops and training sessions: with your enthusiasm you will win the staff over regarding the goals and ideas you have developed - thus unlocking the entire innovation potential in the company long term.
Successful (business) engineering degree with a focus on production engineering or a similar field of study, plus several years (5+) of international working experience in the Automotive Supplier Industry, ideally with insights into different industries.
Required work experience in one or more of the following technologies: electronics, chassis, powertrain, structural part, interior or exterior.
Excellent at Lean Management and Six Sigma.
Certificates like VDA 6.3/ IATF 16949 or ISO 9001.
International willingness to travel and business fluent written and spoken Mandarin and English (knowledge of further languages especially German would be advantageous).
As an analytically, strategically and conceptually strong communication talent, you interact confidently on an international level and with all hierarchical levels.
A modern, team-oriented working environment with many opportunities for personal development and further training on the job.
Due to the worldwide presence of our customers, you have the chance to gain knowledge and experience in international projects.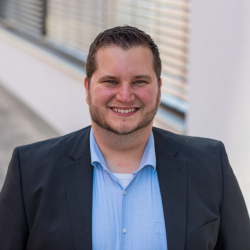 Your contactperson
Cedric Eden
Tel: +4973193680264
Application form is loading ...