Project Management Specialist (m/f/d)

Tuscaloosa
|
Charleston (SC)
Create the companies of tomorrow with us! To further expand our teams in Charleston and Tuscaloosa we are looking for support in the area of project management!
Integrates tracking of planning processes in the project in cooperation with the subproject teams and involved departments.
Customize and track process in the PM tool Jira.
Creates measures in the case of recognizable goal deviations for the observance of product and production goals in coordination with project leadership.
Plans and supports planning workshops with subproject leaders of the various shops.
Assigns, monitors, controls and ensures the completion of work packages regarding the planning objectives as well as the maintenance of open issues lists for the project.
Reports project status to plant and project leadership.
Establishes and applies efficient ways for managing and controlling of target-oriented processes.
Organizes production planning summaries and the production plant's project-oriented meetings.
Ensures communication and the target-oriented information flow in and out of the subprojects integrates the use of methods and instruments of project management.
Documents methods in the spirit of best practices for execution within the project and future projects.
Creates new processes to support target achievement regarding costs, milestones, and quality in the project.
Coordinates and prepares various meetings and related documents in coordination with the subproject leaders.
Highlights deviations.
This is how you convince us
Associates Degree or bachelor's degree in industrial engineering, Business Administration, or related area.
Minimum of 2 years' experience in a project planning, project management or execution setting.
Excellent communication skills.
Data management and strong organization skills.
Working knowledge of MS Office software.
Our Benefits: This is what you can expect
Experience our open atmosphere, in which we work together as partners. What connects our teams across countries and projects you may ask? Our common visions - together we bring innovations forward! It is important to us that your career harmonizes perfectly with your personal life planning. To help ensure that this is the case, we are committed to providing you with a comprehensive range of benefits. Discover the benefits our employees enjoy here.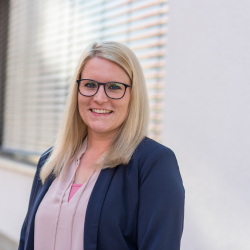 Your contactperson
Mareike Mueller
Tel: +4973193680266
Application form is loading ...