Accountant (m/f/d)

Puebla
Create the companies of tomorrow with us! To further expand our project team in Mexico we are looking for qualified support!
The ideal candidate will be responsible for the company's bookkeeping, accounting processes improvements and to ensure that the company complies with the current accounting regulations.
Booking of travel expenses and reports for Payroll
Reimbursement authorizations
Accounts receivable invoices and related duties
Accounts payable invoices and payment receipts and other related duties
Banks conciliation
Payroll booking
Taxes booking
Accruals
Lead accounting related audits
This is how you convince us
Fluency in English is a must
Public Accountant with at least three year experience in Accounting areas
Strong attention to detail and accuracy.
Proficient computer skills including Microsoft Office and Excel
Fiscal laws knowledge
SAP FI experience
Aspel SAE experience
Able to communicate effectively, handle details, meet deadlines and a proactive approach to solve problems and make decisions. The ideal candidade should be able to work independently and under general direction.
Our Benefits: This is what you can expect
 
Experience our open atmosphere, in which we work together as partners. What connects our teams across countries and projects you may ask? Our common visions - together we bring innovations forward! It is important to us that your career harmonizes perfectly with your personal life planning. To help ensure that this is the case, we are committed to providing you with a comprehensive range of benefits. Discover the benefits our employees enjoy here.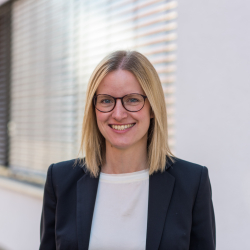 Your contactperson
Vera Gentsch-Koenig
Tel: +498935657907
Application form is loading ...