Project Engineer (Automotive) (m/f/d)

Greenville
|
Tuscaloosa
Create the companies of tomorrow with us! To further expand our project teams in Vance, Alabama, we are looking for qualified support!

Conduct, plan and implement assembly processes based on the New Lean Concept (NLC);
Evaluate processes based on Methods-Time Measurement (MTM) requirements, recommendations for improvements;
Conduct Line Balancing Workshops to allow for best possible product flow and to prepare for equipment installations required for new car model launches, using the ProPlan (ILB) system;
Organize and perform trials in production;
Review new product design impacts through Change Management System DIALOG to evaluate process impact and provide feedback on process time analysis and investment requirements;
Document required product and process changes with implementation timing to ECC/Production Control for all changes with production start numbers and updated work instructions;
Develop competitive, structural and cost analyses with focus on economic aspects;
Draft and design layout of equipment, materials, and workspace to illustrate maximum efficiency using drafting tools and computer;
In cooperation with RD, central planning and manufacturing process areas, working towards production compatible development of components and manufacturing processes;
Ensure coordination between RD, new type planning and manufacturing areas;
Participate in product reviews for model changes;
Plan and prepare assembly processes with coordinated logistics functions and supply processes (from receiving to assembly area) with focus on standardized assembly and logistics concepts (New Lean Concept) for new model and series; and
Prepare project status reports and create final project documentation by summarizing and analyzing information.
8:00am – 5:00pm, 40 hours per week.
This is how you convince us
Bachelor's degree or foreign equivalent in Industrial Engineering; 3 months of work experience as Project Engineer or Industrial Engineer; as well as experience with logistics planning, including warehouse and material flow planning; and experience with evaluating processes based on Methods-Time-Measurement (MTM) requirements in the context of an engineering project in the automotive industry.
Send resume and relevant credentials to Ingenics Corp., HR, 3443 Pelham Rd., Suite 400, Greenville, SC 29615, USA.
Our Benefits: This is what you can expect
Experience our open atmosphere, in which we work together as partners. What connects our teams across countries and projects you may ask? Our common visions - together we bring innovations forward! It is important to us that your career harmonizes perfectly with your personal life planning. To help ensure that this is the case, we are committed to providing you with a comprehensive range of benefits. Discover the benefits our employees enjoy here.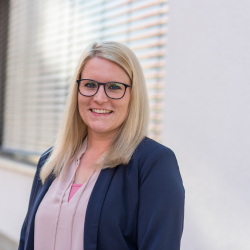 Your contactperson
Mareike Mueller
Tel: +4973193680266
Application form is loading ...