Consultant Industrial Engineering (m/f/d)

Shanghai
|
Shenyang
Create the companies of tomorrow with us! To further expand our project team in Shenyang and Shanghai we are looking for qualified support in the area of industrial engineering!
Developing concepts to maximize the efficiency of manufacturing processes at Customer Plants.
Applying Lean Production methods/philosophies to existing and future manufacturing plants.
Applying Lean Logistics methods/philosophies to existing and future manufacturing plants.
Conducting Customer Trainings on all aspects of Lean Production.
Coaching and promoting the Lean Philosophy with our Customers.
Understanding and integrating Customer specific requirements.
Preparing and presenting status and results to Customers.
Achieving the project targets in line with Ingenics Quality Standards.


Degree or Masters in Industrial Engineering, Mechanical Engineering or Manufacturing Technology complemented by 3-5 years of professional relevant working experience in manufacturing.
Experience in process planning and efficiency improvement projects for automotive manufacturers and/or system and engine builders.
Hands on experience of Lean Production in international manufacturing companies.
Experience in the planning process and time management for industrial applications, plus deep founded knowledge in REFA and MTM methods is a plus.
Excellent communication and presentation skills, including quick understanding and active listening, good team player.
Ability to work independently with customers in complex project tasks as well as working in international project teams.
Business fluent written and spoken Mandarin and English (knowledge of further languages especially German would be advantageous).
Based in Shanghai or Shenyang Office. Willingness for business travel over longer project durations is required.
A modern, team-oriented working environment with many opportunities for personal development and further training on the job.
Due to the worldwide presence of our customers, you have the chance to gain knowledge and experience in international projects.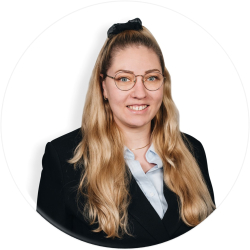 Your contactperson
Laura Lazdins
Tel: +49 731 93680 272
Application form is loading ...