Senior Quality Management Specialist (m/f/d)

Greenville
Create the companies of tomorrow with us! To further expand our project teams in Ridgeville, we are looking for qualified support!

Monitor and inspect all production processes;
Test selected products at specified stages in the production process for performance characteristics;
Develop programs to address problems related to quality;
Assure reliability and consistency of quality assurance programs by checking processes and final output;
Recommend corrective or preventive actions to assure product quality;
Verify that records adhere to quality assurance specifications by reading worker logs and specification sheets;
Perform regular inspections and reviews to ensure employees adhere to quality and safety policies;
Analyze and estimate production costs, and implement efficient measures within the process chain to reduce costs (Cost Down Projects);
Monitor and adjust production processes for quality;
Assist Engineers in developing and testing new products and processes;
Aid in planning work assignments in accordance with production schedules;
Conduct regulatory and quality training sessions, if required;
Coordinate supplier quality systems for customer plant purchased parts;
Review results of audit quality management system at the supplier location(s);
Prepare and maintain quality management documentation; and
Adhere to all applicable regulations, policies, and procedures for health, safety, and environmental compliance.
Worksite Location:
1801 Volvo Car Drive, Ridgeville, SC 29472
This is how you convince us
U.S. Associate's degree in Industrial Engineering, or foreign equivalent; and 60 months of relevant work experience as Quality Specialist. Experience with technical evaluation and implementation of efficiency measures within Cost Down Projects is a must.
8:00am – 5:00pm, 40 hours per week.
Send resume and relevant credentials to Ingenics Corp., HR, 3443 Pelham Rd., Suite 400, Greenville, SC 29615, USA.
Our Benefits: This is what you can expect
Experience our open atmosphere, in which we work together as partners. What connects our teams across countries and projects you may ask? Our common visions - together we bring innovations forward! It is important to us that your career harmonizes perfectly with your personal life planning. To help ensure that this is the case, we are committed to providing you with a comprehensive range of benefits. Discover the benefits our employees enjoy here.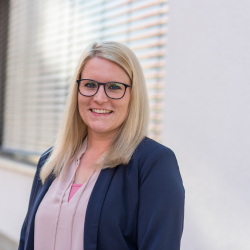 Your contactperson
Mareike Mueller
Tel: +4973193680266
Application form is loading ...