Senior Project Engineer (m/f/d)

Greenville
|
Tuscaloosa
Create the companies of tomorrow with us! To further expand our project teams in the US we are looking for qualified support!

Provide leadership, coordination, and support for activities related to the maintenance, troubleshooting and further development of the company's SAP system;
Establish and maintain effective on-going communication within the Supply Chain and IT organizations;
Coordinate the efforts and activities between Program Management and Engineering cross-functional teams to resolve issues;
Ensure the execution of end user training;
Spearhead supplier portal onboarding and training process;
Support and resolve SAP system issues in daily business;
Steer system incident resolution process;
Monitor the interfaces between SAP and the surrounding systems for irregularities or errors;
Initiate and lead corrective actions where needed to maintain system integrity, and coordinate Corrective Action Reports;
Provide system-related input for new projects and the further development of business processes, and deploy process chain standards into the organization;
Direct changes on Electronic Data Interchange (EDI) high quality implementations;
Conduct research, data collection, and analysis to prepare, present and deliver recommendations and solutions to supply chain management;
Structure new business requirements for the SAP system;
Conduct supplier audits to evaluate EDI and Enterprise Resource Planning (ERP) system readiness;
Coordinate and/or execute the rollout of new software releases within the Supply Chain organization including the milestone planning for testing, training, communication and start-up; and
Create reports on data quality and system performance.

This is how you convince us
U.S. Bachelor's degree in Mechatronics Engineering, or foreign equivalent; 36 months of work experience in an engineering position in the automotive industry, such as Mechatronics Engineer or Prototype Engineer; as well as experience with (i) deploying process chain standards into an organization; (ii) coordinating Corrective Action Reports; and (iii) providing expert input for training measures.
8:00am – 5:00pm, 40 hours per week.
Send resume and relevant credentials to Ingenics Corp., HR, 3443 Pelham Rd., Suite 400, Greenville, SC 29615, USA.
Worksite Location:
1 Mercedes Drive, Vance, AL 35490
Our Benefits: This is what you can expect
Experience our open atmosphere, in which we work together as partners. What connects our teams across countries and projects you may ask? Our common visions - together we bring innovations forward! It is important to us that your career harmonizes perfectly with your personal life planning. To help ensure that this is the case, we are committed to providing you with a comprehensive range of benefits. Discover the benefits our employees enjoy here.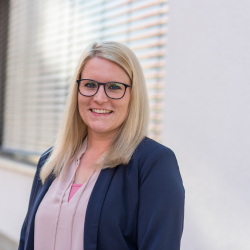 Your contactperson
Mareike Mueller
Tel: +4973193680266
Application form is loading ...