Project employee (m/f/d) for time management projects (MTM/REFA)

Paris
|
Toulouse
Create the companies of tomorrow with us! To further expand our team in France we are looking for qualified support!

You carry out process planning and efficiency improvement projects for our customers from the aviation and automotive sectors as well as mechanical and plant engineering.
Through time management projects based on MTM and REFA methods, you develop specific improvement measures and check the practical development of the potentials.
In this context, you have the opportunity to contribute your personal signature to the optimization projects of a wide range of customers.
You prepare the results you determined and present them to the customer.
You support the implementation of the defined measures in the operational prac-tice and lead the projects to success.
This is how you convince us
Completed technician / master training with specialization in machine technology or comparable training.
Knowledge and professional experience in REFA and/or MTM methodology, as well as in work and time management and lean management.
Willingness to travel as well as a confident knowledge of written and spoken English.
As an analytical, strategic and conceptual strong communication talent, you interact confidently on an international level as well as with all hierarchical levels.
Our Benefits: This is what you can expect
Experience our open atmosphere, in which we work together as partners. What connects our teams across countries and projects you may ask? Our common visions - together we bring innovations forward! It is important to us that your career harmonizes perfectly with your personal life planning. To help ensure that this is the case, we are committed to providing you with a comprehensive range of benefits. Discover the benefits our employees enjoy here.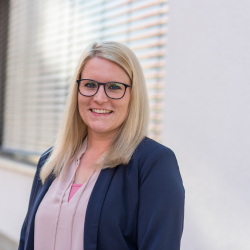 Your contactperson
Mareike Mueller
Tel: +4973193680266
Application form is loading ...