Supply Quality Engineer (m/f/d)

Tuscaloosa
|
Charleston (SC)
Create the companies of tomorrow with us! To further expand our project teams in the US we are looking for qualified support!

Review manufacturing specifications to identify materials needed for production;
Research, source, and assess the best suppliers to supply the necessary materials;
Review incoming supplies and products from vendors to check for defects and ensure quality;
Manage the quality and delivery performance of supplier manufacturing locations using LEAN Manufacturing principles;
Perform Manufacturing Site Assessments and drive related corrective actions for new model launch vehicles;
Perform Advanced Product Quality Planning (APQP) assessments and review for prioritized suppliers;
Collaborate with other professionals to refine product and process designs to increase feasibility and flow, to improve quality and decrease costs using fundamental automotive manufacturing tools, such as eight disciplines (8D) model and Six Sigma;
Lead the planning and execution of audit activities ensuring that the level of audit intervention is commensurate with business risk and that key areas of risk are prioritized;
Identify organization-wide issues, securing appropriate business process or system improvements;
Ensure that relevant governance committees are informed of significant issues and the actions being taken to resolve these; and
Maintain detailed reports on supplier quality, including defect rates and areas that result in flaws.
This is how you convince us
U.S. Master's degree in Automotive Engineering; 24 months of work experience as Product and Quality Engineer; as well as experience with developing solutions to highly complex technical problems using Lean Manufacturing principles; and experience with Six Sigma and 8D problem solving.
8:00am – 5:00pm, 40 hours per week.
Send resume and relevant credentials to Ingenics Corp., HR, 3443 Pelham Rd., Suite 400, Greenville, SC 29615, USA.
Worksite Location:
170 Meeting St, Suite 110, Charleston, SC 29401
Our Benefits: This is what you can expect
Experience our open atmosphere, in which we work together as partners. What connects our teams across countries and projects you may ask? Our common visions - together we bring innovations forward! It is important to us that your career harmonizes perfectly with your personal life planning. To help ensure that this is the case, we are committed to providing you with a comprehensive range of benefits. Discover the benefits our employees enjoy here.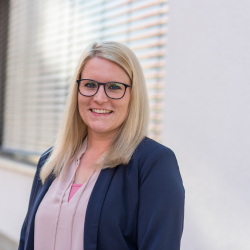 Your contactperson
Mareike Mueller
Tel: +4973193680266
Application form is loading ...