Project Manager, Quality Management & Business Development (m/f/d)

Greenville
Create the companies of tomorrow with us! To further expand our project teams in the US we are looking for qualified support!

Conduct studies, document findings, and prepare recommendations for implementation of new systems, procedures, or organizational changes for clients' industrial production and supply systems. Interview personnel and conduct on-site observation to ascertain unit functions, work performed, and methods, equipment, and personnel used. Analyze data gathered and develop solutions or alternative methods of proceeding. Plan study of work problems and procedures, such as organizational change, communications, information flow, integrated production methods, inventory control, or cost analysis. Lead and facilitate Expert Projects at the supplier location, including projects focusing on current topics in production and planning. Lead the implementation and standardization of existing and new Quality Systems across all shops and areas of the client organization. Ensure effective employee relations by providing coaching and development, making employment decisions, and resolving employee issues through problem resolution. Engage in cross-departmental and cross-level activities to obtain data and information for reporting and target achievement. Perform other related tasks as needed.
This is how you convince us
Requires at least a Bachelor's degree in International Business Administration, International Business, Business Administration, or a similar, related field, or the foreign equivalent. Minimum twelve (12) months prior full-time experience as a Project Manager in quality assurance for multi-national production systems, or a similar role. Must have Six Sigma training, green belt certification at a minimum. Employee will travel to various client sites across Georgia, North Carolina and South Carolina for short trips no longer than 10 days at a time.
Send resume to: Ingenics Corporation, 3442 Pelham Rd., Suite 400, Greenville, SC, 29615
Compensation: $115,000/year
Jobsite: Greenville, SC

Our Benefits: This is what you can expect
Experience our open atmosphere, in which we work together as partners. What connects our teams across countries and projects you may ask? Our common visions - together we bring innovations forward! It is important to us that your career harmonizes perfectly with your personal life planning. To help ensure that this is the case, we are committed to providing you with a comprehensive range of benefits. Discover the benefits our employees enjoy here.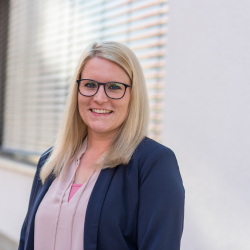 Your contactperson
Mareike Mueller
Tel: +4973193680266
Application form is loading ...