Industrial Engineer (Senior) (m/f/d)

Greenville
|
Tuscaloosa
|
Charleston (SC)
Create the companies of tomorrow with us! To further expand our project teams in the are of industrial engineering we are looking for qualified support!
Plans and manages industrial engineering changes, deviations, process method changes and process sequence changes to logistical process;
Implements draft layout of equipment to illustrate maximum efficiency;
Reviews production schedules to facilitate the manufacturing procedure and activity;
Initiates quality control procedures to optimize manufacturing and cost-effective benefits for logistical projects; and
Performs sophisticated analysis on industrial process, quality and systems deficiencies.
U.S. Master's degree in Industrial and Systems Engineering and twelve months of professional experience as Industrial Engineer.
Any suitable combination of education, training or experience is acceptable.
A modern, team-oriented working environment with many opportunities for personal development and further training on the job.
Due to the worldwide presence of our customers, you have the chance to gain knowledge and experience in international projects.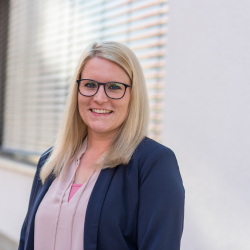 Your contactperson
Mareike Mueller
Tel: +4973193680266
Application form is loading ...