Process Engineer (m/f/d)

Greenville
|
Tuscaloosa
|
Charleston (SC)
Create the companies of tomorrow with us! To further expand our project teams US we are looking for qualified support at different locations!
Reviews new product design impacts through the Change Management System process and provides feedback on process time analysis and investment requirements.
Analyzes product design impacts and prepares product change information packages for implementation.
Provides engineering plan requirements for manufacturing enhancements.
Drafts and designs layout of equipment to illustrate maximum efficiency; and
Documents required product and process changes in computer based internal system.
U.S. Master's degree or foreign equivalent in Engineering and six months of professional experience as Project Engineer.
Any suitable combination of education, training or experience is acceptable.
A modern, team-oriented working environment with many opportunities for personal development and further training on the job.
Due to the worldwide presence of our customers, you have the chance to gain knowledge and experience in international projects.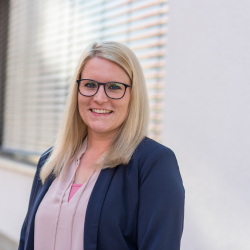 Your contactperson
Mareike Mueller
Tel: +4973193680266
Application form is loading ...